REGISTRATION, VENDORS AND SPONSORSHIPS
The health and safety of all convention attendees is of utmost importance.  To that end, we will work closely with hotel staff and management to create a safe environment while allowing for free flow of discussion normally had at our conventions and trade shows.
If you are eating or drinking indoors, you are not required to wear a mask while at your table.
Breakfast will be in the same room as the Speakers Series, so you will not be moving from one room to another.
Large tables will be set for no more than four people per table and seating will be properly distanced from each other.
Hotel staff (who will be masked) will be serving food to attendees along the reception and breakfast buffet lines in order to minimize contact with plates, serving utensils, serving trays, and food warmers.
Hand sanitizers, wipes and masks will be available at all times to anyone who wishes to use them.
Masks only need to be worn inside if an attendee is moving from one location to the another.  Once you are seated (or standing) at a table with food or beverage, masks may be removed.
THANK YOU 2021 CONVENTION SPONSORS!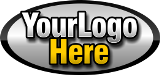 WELCOME RECEPTION SPONSOR